Overview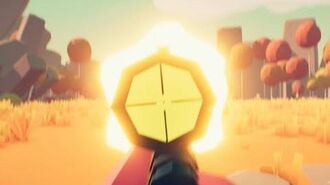 https://twitter.com/LandfallGames/status/1130465787725139973
Unit possession has been released, as of May 20th, 2019.
This is going to work differently than the Hero Unit that Landfall has shown in a clip.
Usage
Players can possess a unit by highlighting them with a cursor and then pressing F. To use the unit, normal attacks are bound to the left and/or right mouse button, and special attacks are bound to the space bar. This can vary a lot depending on the unit. Pressing C switches between first-person and third-person mode.
Unit possession doesn't inherently buff the units you use, but it can allow for much more tactical usage of a unit, especially super units. It also allows plays to deploy units more intelligently, such as using a Wheelbarrow to strafe and flank an enemy line rather than plow directly into them. Units can still be awkward to control, as they use the same ragdoll physics and keep the same movement speed as when they are not being possessed.
Using this feature can lead to cheating, like using a ranged unit in the Farmer one map, on the decks of the buildings. You can't aim to far down as an archer or musketeer, but you can totally cheat if you use a gunslinger, because they shoot anywhere you want, because they always fire upwards. This is great in the campaign. You can also possess bards, and they can actually attack with their banjo, dealing very small damage.
The upcoming Hero Unit is supposed to have much better agility and handling, allowing the player to move more freely in Unit Possession.
Trivia
Community content is available under
CC-BY-SA
unless otherwise noted.