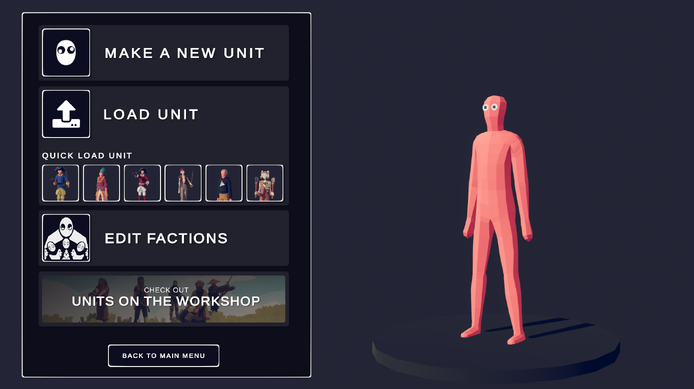 Unit Creator
is an upcoming feature in
TABS
that will let the player customize and create their own units for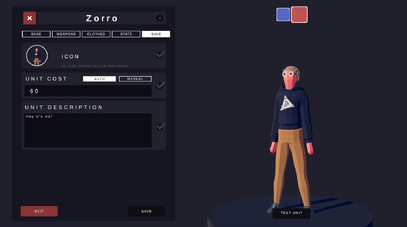 them to use in battle. They will be able to put them on the workshop page (supported by mod.io) for other users to play with. It was supposed to be released in April 2020, but due to the pandemic it's release has been postponed. The predicted release date is September 2020.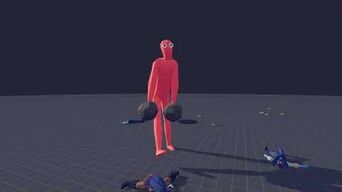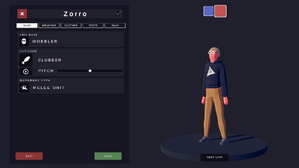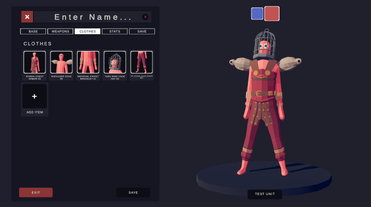 Features
So far, we have seen Wilhelm tweet out features including: clothes, weapons, eyes, props, combat moves, walk style, stats, voice & color.
Based on development videos, the unit editor allows for mounting, including having an Ice Giant seated on a horse. (The mounting system will not be in the first version of the unit editor.)
Units you make revive after the battle and can be used any number of times. Therefore, you don't have to recreate said unit/s after losing/unit dying.
Updates
Wilhelm, Landfall's CEO, posted a video on Twitter on September 11, 2018 titled "Stress testing my weird UI thing" The video shows a bunch of white squares connected to one another by a line. There is a horizontal line of 10 squares in the middle which are immovable. At least one of the immovable squares in the middle is always connected to the movable squares. In the replies, Wilhelm stated that this is for the editor, but he won't talk about it because this feature is confirmed. In November 7 2018 Wilhelm posted this tweet, showing off the UI of the unit editor. The health, attack and speed stats will be editable. (Proof)
Trivia
It was rumored to be released April 8th 2019 along with Crossbow but that didn't happen.
When released there will be no mounting system implemented, but the mounting system will still come.
Unit Creator Teases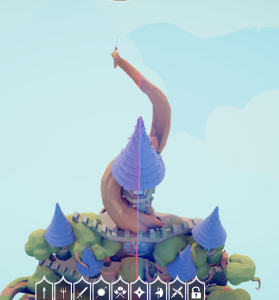 Community content is available under
CC-BY-SA
unless otherwise noted.